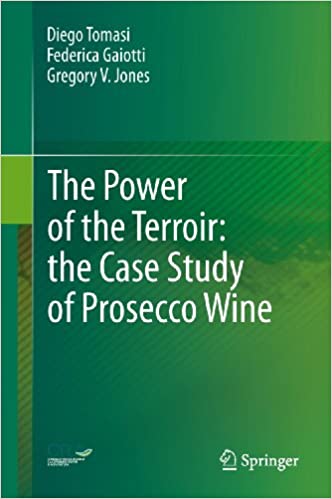 The Power of the Terroir: the Case Study of Prosecco Wine
This book draws on an eight-year study carried out in the DOCG Prosecco area of Italy, a wine region known worldwide. It is unique in the sense that it is based on one of the most comprehensive investigations into terroir zoning ever performed in Italy.
By drawing attention to the complex interrelations between environmental and human factors that influence the growth and production of the Glera grape, the study illustrates the distinct correlation between a wine and its 'terroir'.
It shows that the morphology of the sites, the meso and microclimate, the soil, the grapevine planting density, the trellising system, the yield of the vineyard, and the vine water status in the summer lead to unique combinations of grape maturity, acidity, and aroma that ultimately influence the sensory properties of the wines produced.
Furthermore, the book details numerous technical and agronomic considerations, specific to the "Glera" grape variety, for different production strategies, including a section on the impact of climate change on cv "Glera" phenology.