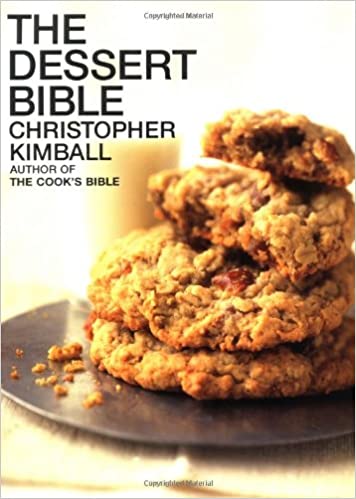 The Dessert Bible by Christopher Kimball
The Dessert Bible is the definitive dessert cookbook for the American home cook. Chris Kimball reviews equipment from mixers to rolling pins and discusses which are the best ingredients regarding types of flour, sugar, baking chocolate, and more. He explains basic techniques like beating and folding in egg whites, working with pie dough and folding flour into batters.
The recipes include layer cakes, pies, tarts, cookies, brownies, puddings, mousses, ice cream, sorbets, fruit desserts, sauces and frostings. In addition, Kimball offers a section on favorite restaurant desserts from around the country that can be made at home.