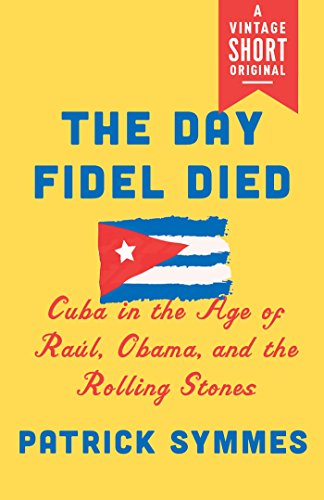 The Day Fidel Died by Patrick Symmes
Cuba has loomed large in American memory and history. Throughout the last half-century, the island and its larger-than-life revolutionary leader have been key players in the Cold War and mythologized by Americans and American politicians. In 2016, relations thawed, and the country opened its doors to American. The Rolling Stones played in Havana. President Obama arrived too in March. He was the first President to visit the nation almost 100 years—since Coolidge in 1928. And then Fidel Castro passed away in November 2016, marking the end of the momentous era in Cuban history.
In The Day Fidel Died, Patrick Symmes interweaves reporting from years spent traveling to the Cuban Island, a narrative history of the rise of Fidelismo and the last sixty-plus years of life there under Fidel. Symmes' exploration of the Castros' Cuba—how it came to be and what it's becoming—paints a wondrous and striking portrait of the nation, its culture, politics and people for anyone first undertaking a trip or those still dreaming of doing so.