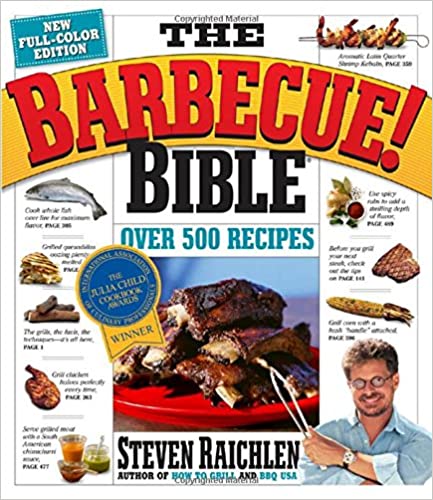 The Barbecue! Bible by Steven Raichlen
A 500-recipe celebration of sizzle and smoke, Steven Raichlen's award-winning The Barbecue! Bible unlocks the secrets of live-fire cooking with top dishes, the tastiest sauces, and insider techniques and tips.
It's got everything: how to grill the perfect T-bone. Succulent chicken from around the world: Jamaica, Senegal, Brazil, India, Thailand, Uruguay. A perfect meeting of fire and ice: Fire-Roasted Banana Splits. Includes FAQs, problem-solving tips, and comprehensive notes on equipment, ingredients, marinades, rubs—even a chapter on thirst-quenchers to serve while you're busy fanning the coals.