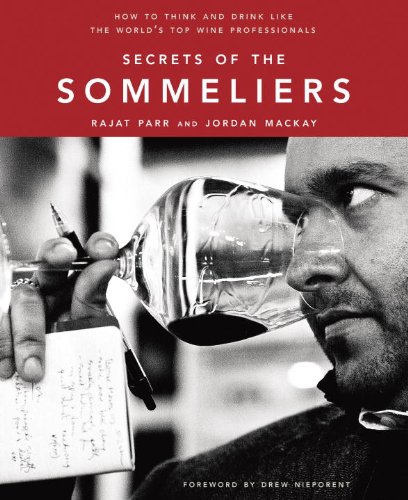 Secrets of the Sommeliers by Raj Parr
A fascinating exploration of the inside world of sommeliers, sharing their unique perspectives, extensive expertise, and best stories.
Rajat Parr's profound knowledge of wines, deep relationships with producers, and renowned tasting abilities have made him a legend in the business. As wine director for the Mina Group, Parr presides over the lists at some of the country's top restaurants. In Secrets of the Sommeliers, Parr and journalist Jordan Mackay present a fascinating portrait of the world's top wine professionals and their trade. The authors interviewed the elite of the sommelier community, and their colleagues' insights, recommendations, and entertaining stories are woven throughout, along with Parr's own takes on his profession and favorite winemakers and wines. Along the way, the authors give an immersion course in tasting and serving wine; share strategies for securing hard-to-find bottles at a good price and identifying value sweetspots among the many regions; and teach readers how to make inspired food pairings.