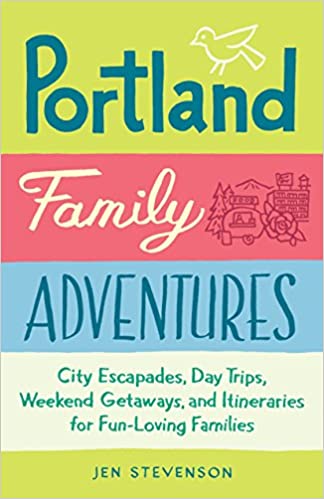 Portland Family Adventures by Jen Stevenson
Discover Portland's best family-friendly outings, activities, attractions, and day trips in this complete, portable guide to family fun.
The Family Adventures guides are must-haves for local parents and visitors, as well as babysitters and other family members who want to explore Portland, Seattle, and the surrounding areas with kids. These go-to guides offer comprehensive ideas and listings appropriate for a wide array of ages, from babies and toddlers to young teens. Activities range from exploring children's museums and other hands-on creative destinations to hiking, swimming, and ziplining, as well as visiting libraries, zoos, playgrounds, and much more, including where to find the best ice cream! Bursting with relevant, reliable information and tips, as well as itineraries for one day or more, these guides will take the place of hours of tedious online research. Instead you'll find everything you need to know in one book that you can also pop into a bag or stroller and bring along with you. Whether you unexpectedly have a couple of free hours or want to plan a weekend away, grab a Family Adventures guide and make some amazing memories with your kids!