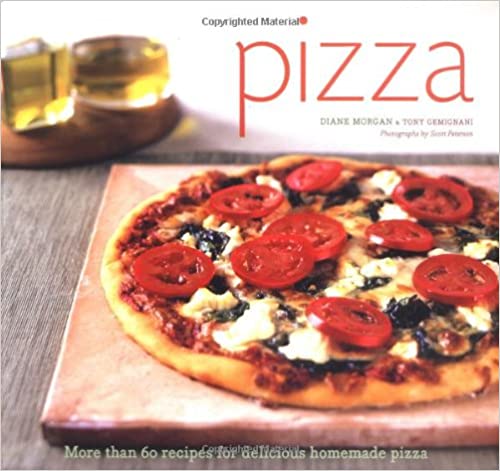 Pizza by Diane Morgan
Pizza master Tony Gemignani teams up with acclaimed cookbook author Diane Morgan to offer the definitive tome on the art of pizza-making. There are more than sixty selections on the menu, including the thick, rounded-edge crust of classic Neapolitan pizza Margherita, the thin crust New York style Italian Sausage and Three Pepper Pizza, and the stick-to-your-ribs, deep-dish kind, smothered in spinach and mozzarella.
There are also plenty of new-fangled pizzas: layered with Thai curry flavored chicken or pineapple; cooked on the grill; even quick and easy versions using store-bought crust. Aficionados will find six pizza dough recipes ready to suit anyone's crust preferences. Dough-tossing techniques and tips on using peels, stones, tiles, pans, grills, ovens, and more make this a complete pizza package.